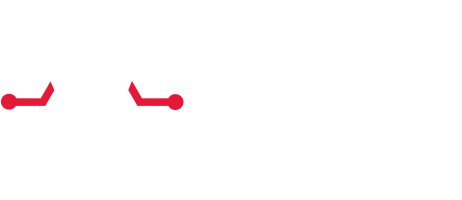 Testimonials
* Please also visit our Google Reviews and Yelp Reviews.
Average rating:
30 reviews
Jul 6, 2016
Lights - Action!
On time, on budget - what's not to like??Good job!!
Jul 6, 2016
Very pleased
Polite, punctual and passionate about completing precise professional work. Many thanks Andy
Mar 5, 2016
Polite, punctual and passionate about precise professional results. Thanks to the team at Wicks Electric.
Mar 5, 2016
I really enjoy working with Wicks Electric as they are very detail oriented and care for the small jobs just the same as they do the big ones. Always a pleasure to have them on site!
May 28, 2015
As the project manager of Refine And Design for the last three years, it has been my personal pleasure to have worked with and along side Adam and his crew. Wicks electric is a top notch, dependable and well experienced group of professionals that have completed well over 15 projects for us. At refine and design we expect the best of best quality which wicks electric has produced time and time again. I personally recommend this group of personals everyday to anyone who is seeking help in the electrical field. You sir have my vote for entrepreneur of the year! (A well deserved title that belongs to you)
Apr 6, 2015
Today was our first interaction with Wicks Electric and it was great! Nothing but amazing things say about both Adam & Tyler. Tyler was on time, professional, friendly, knowledgeable and extremely patient with me. My husband and I have had a lot of renovations done to our home over the past 5 months and Tyler was by far one best we've dealt with. Adam was also great to accommodate my schedule and was very professional in all interactions.
Jan 21, 2015
Adam and his crew did an outstanding job at my cafe. They maneuver around our daily tasks with efficiency and very little interference. Polite, clean, very knowledgeable, super friendly, we were very well taking care of. Wicks Electric is on our special list of people we trust and will recommend every chance we get!
Jan 14, 2015
I was introduced to Adam at a networking event and told him of our fussy electrical problems, as small a job that it was they were there promptly to take care of things.
I was extremely pleased with the professional friendly service and would hire Wicks Electrical on any future projects!
Oct 30, 2014
Excellent prompt service, ahead of schedule and on budget! Technically competent and a pleasure to work with. We will definitely use Wicks Electric again and will refer them to our friends and family.
5 star rating
Oct 7, 2014
Wicks have just completed a full scale electrical installation at our store. This was a large job requiring not only technical competence but also care and attention to detail. After pre-wire the site quickly became a place where things could easily get damaged if one did not pay attention. I am happy to report that the Wicks team did not damage a thing. As for technical competence, they passed all inspections on the first call. We threw a lot of curve balls at Adam and his team with design and scheduling changes but they didn't skip a beat. Everything was done on time and at exactly the price quoted. I am particularly grateful at how well they handled what we call "emergencies," really just oversights on our part that needed quick attention. All it took was a phone call and the guys were on site. I have been on many renovation/build projects and have worked with many electricians. I will easily place Wicks at the very top of the pack. On top of all that, they a really nice bunch of guys. If you're reading this review you're obviously in need of a good electrician. Stop reading, pick up the phone and call Adam. It'll be one of the smartest decisions you have ever made. Thoroughly impressed, Igor Kivritsky Hi-Fi Centre 433 Carrall Street, Vancouver
Oct 4, 2014
Tyler came to do some work at our house and he was great. Friendly, accommodating, and did a really good job. I have already hired Adam and his team for our next little project. Nice to know you are hiring not just professionals but also nice courteous guys. Highly recommend them.
Sep 26, 2014
Top notch service , Adam quoted the job in our warehouse for Lighting and industrial hookups for our Electric forklift chargers , his team did an outstanding job, working around our crew of 50 staff in a fast pace warehouse during our busy season .His crew also fixed an emergency situation while on site for our lighting within the warehouse unrelated to the job they had quoted. They did a great deal of trouble shooting finding the entire problem and fixing it , on the fly , both Adam and his team are very professional , myself and my staff were very pleased with there service , and we will be working with them again for electric needs , thank you.
Jul 31, 2014
Tyler did an amazing job. He was quick, friendly, highly skilled at what he does, and always cleaned up after himself. I would definitely hire him again and I will recommend them to others. Thanks Tyler!
Jun 2, 2014
Thank you Wicks for getting my electrical done fast and passed inspection immediately. You guys are friendly, honest and quick to the job. Highly recommend these guys!
Mar 25, 2014
For all our renovation projects we sub contract all our electrical work to Adam and his team. They are reliable, honest, hardworking and not once have I had any issues with any of their installations which they have done for us. We will continue to use Wicks Electric as part of our team here at The Finishing Edge Contracting and would not hesitate to recommend them to others.
Mike & Siobhan.
www.finishingedgecontracting.com
Jan 19, 2014
We are in the process of setting up our non-profit foundation (Life Ready Foundation) in our new facility for at-risk-youth in our community. We needed some electrical work done and I contacted Adam. I told him about our initiative and what are goals are for the youth. Adam stepped up and and made arrangements to fulfill all of our electrical needs. I would like to thank Colton for coming down and doing all of the work needed. Great service! On behalf of Life Ready Foundation and the youth, THANK YOU Adam and Wicks Electric for donating your time and services to get us one step closer to providing a safe and positive place for our youth.You guys have a heart of gold and would recommend Wicks Electric to anyone.-Joe-
Jan 18, 2014
As a General Building Contractor, my reputation relies heavily on the sub-trades involved with my projects. It was sad to see my regular Electrical Contractor of 15+ years call it a day and retire. He was kind enough to recommend Wicks Electric for my future needs. Adam and his crew have shown themselves to be knowledgeable, efficient and a pleasure to have on site. I look forward to many future years of doing business with them.
Jan 18, 2014
On the first job I had Wicks Electric do for me, the price and service quality was top notch.

When I called them back a second time, I had to change the lighting in our dining area but I had no idea which direction to go with it. Luckily for us Adam did and he transformed our space like I would have never imagined.

It's nice to work with such enthusiastic and friendly people.
Jan 17, 2014
Wicks Electric did all the electrical work for our new space Design With Confidence in New Westminster. Adam and his talented staff rewired for pot lights, track lighting and new fixtures. The space looks wonderful and they were so great to work with. Friendly, helpful and great suggestions. Definitely will use them in our design work as a professional crew with exceptional workmanship. Highly recommend!!!! Michelle Bernier
Dec 29, 2013
Adam wicks did a great job at my sandwich shop. He showed me how important lighting is in a commercial space. Adam was also very time efficient when working at b2b. For the opening there was several compliments on my choise of chandeleir and track lighting in the eating area. Adam recommend all my lighting needs. Being an electrician is one skill, but knowing the proper lighting for a certain space is an art. Well done and thanks wicks electric
Oct 20, 2013
Our company Budget City Movers used Adam and Tyler to install and wire trapeze lighting and spotlights. These guys did an excellent job and we have used them several times since.

The work was carried out quickly and was very tidy. We will be using Wicks Electric for all future work.

Many thanks again guys!
Sep 16, 2013
We hired Adam for our kitchen renovation. We found him to be reliable, neat
and dependable.The scope of the job was extensive and involved rewiring as well as the
addition of pot lights, a sub panel and nu heat. He took the time to think
the job through, had great suggestions and was very patient. We highly
recommend Adam and his crew for electrical projects. Lori and Glenn W.
Aug 5, 2013
Highly recommended. Fast, Punctual and courteous.
Often same day service and under budget!
Adam is our go to guy from now on...
Thank you from DZT!
Jul 24, 2013
Adam was the first person we met when we moved to North Van.as he was improving some of the electrical work for the landlord the day we moved in. Adam has since done a complete upgrade on the electrical fixtures in our newly purchased home. We couldn't be happier with the quality of his work. He is prompt, dependable and has great suggestions. Not to mention that he is friendly and always a pleasure to have in our home. We will always call Wicks for our electrical work!!
Jun 11, 2013
ITS NICE AND BRIGHT NOW!! Thanks for your great work and rates Adam! From all the memebers and staff @ Yaletown Medical Dispensary Society.
May 21, 2013
I am extremely pleased with the quality workmanship and affordable rates for our little mom & pop pet shop! I would not hesitate to recommend his services and/or hire him again for future projects! Best of luck Adam 🙂
Apr 11, 2013
Adam you are certainly a Star!
Thank you for being a lifesaver, in both the recreation & the maintenance of our power needs, throughout this 1940's character building that Shine Wellness calls home. What would we have done without your quick, affordable, & reliable expertise?? From the original renos, through to the daily challenges of navigating these old lines and systems, your fans at Shine Thank You!
Apr 10, 2013
Adam came and redid all the electrical fixtures in our basement, including putting in new pots lights. He was on time and

under budget. Everything continues to work great and we would recommend his company to anyone looking for quality

workmanship. Plus he is very friendly
Feb 10, 2013
I hired Adam to Install numerous potlights throughout a basement renovation I am completing. He was very courteous,

punctual, knowledgable and stayed on budget. His workmanship and due care to detail are excellent. Highly recommendable.
Jan 10, 2013
Excellent service, very knowledgeable, very professional!! Would not hesitate to hire/use "Wicks Electrical" again.