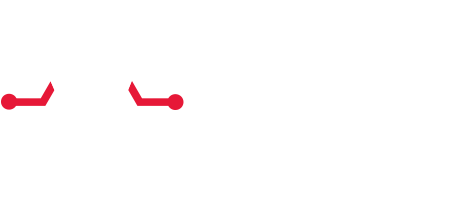 Wicks Team
Wicks Electric is a team of highly-motivated professional electricians proudly serving the entire lower mainland. We are the highest reviewed electrical contractor in our beautiful province of British Columbia.
At Wicks Electric our mission is to exceed client expectations on every project and to set the bar for a new generation of trades; professional, approachable, ethical and dependable.
We are not your average electrical contractor – customer service is our number one priority. Our dedicated crew of electricians share the same vision of an exemplary experience for the client from start to finish and are committed to the Wicks Standard of workmanship, presentation and client care. From large-scale residential and commercial projects to service calls and small jobs our team ensures clarity, efficiency and quality at each stage of the project. Beginning with the initial site visit and detailed estimate through to completion and follow up.
We are a proud member of the Greater Vancouver Home Builders Association, the Better Business Bureau (with an A+ rating), the North Vancouver Chamber of Commerce and we are also part of the Reno-mark team: a group that upholds the highest quality of workmanship and customer service standards in the building and renovating industry. We are grateful to be the in-house recommended installer for one of Vancouver's premier lighting stores, Robinson Lighting and to have been hand picked by Tesla Motors as one of their recommended installers. Wicks Electric was the winner of the 2017 Top Choice Award and Gold Winner of 2017's Best of the City. In 2017, we also received "Best Of" awards from Yelp and Houzz. We have over 100+ reviews online – every single one 5 stars.
We are a family grown business built on the back of honest, courteous and reliable service. Our goal as a company is that on every project, regardless of size, our client is 100% satisfied with every step of the project and as a result we build a long-lasting business relationship. The professional staff at Wicks Electric will work with you to give you a clear understanding on the costs, reasons and benefits of making upgrades on your electrical and lighting systems today. 
Adam's Story
Before Adam began his electrical apprenticeship in 2007, he knew he wanted to work towards running his own company. Sparked by some wise guidance from his Dad, he got involved with the electrical trade and never looked back.
He began his electrical apprenticeship in 2007 with the one goal in mind: acquire and master the necessary skills to start his own business.
Building a reputation for a business that provides outstanding workmanship and customer service while providing people with a job they love has always been the source of Adam's excitement and inspiration. He has always loved the electrical trade, primarily in dealing directly with clients and their electrical needs. Adam strongly believes in a positive work environment and that good energy breeds efficiency and quality work. He has established a team of first class electricians, ones who share his passion for the trade and who portray the same positive energy. Adam believes building long lasting and trusting relationships with all his clients will be the key to his success. Adam's combination of knowledge, ambition and organization results in a perfect fit for the management of his growing company with 10 full time electricians, and continually growing. Everyday Adam aspires to present knowledgeable and courteous professionals to create and maintain his clients electrical systems while exceeding their every expectation. Now in his fifth year of business Wicks Electric is the highest reviewed electrical company in the Lower Mainland. In 2016 Adam was a winner of the BC Business Top 30 Under 30.